Subscribe to the new Witchcraft Blog at: themagickcabinet.blogspot.com
from the blog:
Well, there's many a belief and idea on this matter. Some would say your born a witch and there's no other way. (They're wrong). Some would tell you you have to be chosen by a coven - also wrong. Being a Witch is simply a CHOICE and a lot of PRACTICE! Being a Witch simply boils down to practicing witchcraft - the art of manipulating energy into a desired result.

The most wonderful thing about being a witch is there are no set rules (MANY would argue) If you choose to join a Wicca church or coven there is a ton of rules. Wicca and Witchcraft can be two entirely different things. But you can see my first blog post for the explanation as to why this is.
Back to becoming a witch... First of all you have to have the desire, the longing and this weird feeling in your gut. You know what I mean. Once you feel drawn to witchcraft - let it lead you to a good book store. This is a great place to start. Pick up books that resonate with you. There are SO many different paths in Witchcraft - Hedge, Chaos, Elemental, Faerie, Draconic, Ceremonial, Eclectic, Green, Kitchen, Artistic, Celestial, Traditional,Voodoo/Hoodoo, Viking, OMG - I could go on and on. There is something for everyone. One of my favorite things about witchcraft is you don't have to choose just one! You can study and practice from them all if you choose. So ask yourself - What am I most drawn too? This is a good place to start. I was drawn to herbs/oils/ incense/candle magic so I started with books from the author Scott Cunningham. He's down to earth, easy to understand, goes through the fundamentals and has easy spells to start out with. Then branched out with many other authors that I was drawn to. I guess if I had to put a label on my magic style I'd say with all certainly - Eclectic. Labels can be helpful for clarifying and connecting with others of similar styles but they are not really necessary.
Then it's all about practice, practice, practice. PLEASE, wipe all of Hollywood's ideals of a "Witch" from your head. You do not look like a goddess when you're concentrating on a spell, things DO NOT happen instantly, you will not be the most popular person over night. Spells take time and patience and practice. I mentioned that right?
After a bit of practice, the question is - do you want to join a coven or be a solitary witch? Both have their pluses and minuses. In a Coven you're in a group setting with like minded individuals, creating a sister/brotherhood bond and people you can go to for advice and help. You have scheduled meetings and rituals (structure) and you could also have a lot of rules and a hierarchy. Their vibe creates the tribe.

Solitary - you set your own personal rules, you do you when and where you'd like and you're free to be your own Boss Witch. You practice primarily on your own but may choose to attend an open ceremony or have witch friends that you can consult with - your vibe creates your tribe. You're also free to study what ever you choose.

So, do you want to be a witch? Do you want to play in the other realms and learn to manipulate energy? Yay! The journey is filled with so many beautiful things. Enjoy every step.
If you've started and find things expensive - look back on my blog post "Witchcraft on a Budget" it will get you headed in the right direction.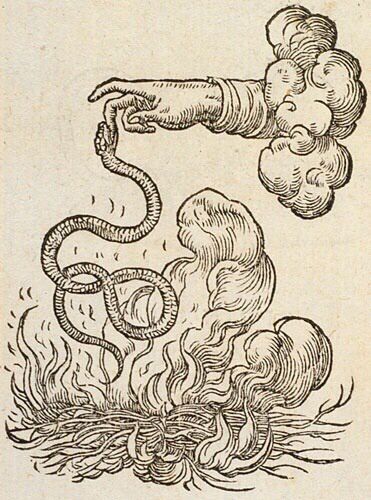 What is The Magick Cabinet all about?
What sets us apart from the 1000's of other metaphysical shops out there? The Magick Cabinet Metaphysical Shop offers hand made Witchcraft and Wicca supplies. I take great care in crafting the herbal blends, resin incense and ritual oils. They are unique to The Magick Cabinet and you won't find more energetic magical supplies. I pride myself on doing things in the old traditional witchcraft ways with high quality products, the freshest ingredients and excellent customer service. I'm a one woman show and appreciate all of you! I enchant each witch crafted item with magical energy for the best possible outcome. I established my metaphysical business online in 2014. Since then there have been thousands of orders and 5 star reviews. Shop for your all witchcraft supplies with confidence. I have found out that I have ancestors from Essex, England and Viking ancestors from Norway and Denmark. Does this make me "special" - No, but I'm embracing the Viking lore and magic and am very excited to be expanding the Viking Magic line. I've been actively practicing eclectic witchcraft for over 3 decades.

NOTE: All of my crystals come with lavender, jasmine and rose petals, not only does it protect and cleanse a crystal on its journey to its new home but it also keeps it charged with the good energy and intentions I send with it on its journey. Lavender is also a good thing to place your crystals into when you aren't using them to keep their energy high and to keep the intentions within them that you have charged them with. If you are allergic to any of them please let me know in the Note section of the cart page and I will leave them out.

I take care to package every item so it's like getting a gift in the mail. I want you to feel special when you receive your magical mail. If you're like me, I can't wait to get my treasures, so I ship quickly within 1-3 business days, unless it's a custom order (5-7 business days) or I'm on a rare vacation.

The Magick Cabinet is a well respected Metaphysical shop based out of Los Angeles we ship to the US and Canada only as many of our products cannot be shipped to some areas.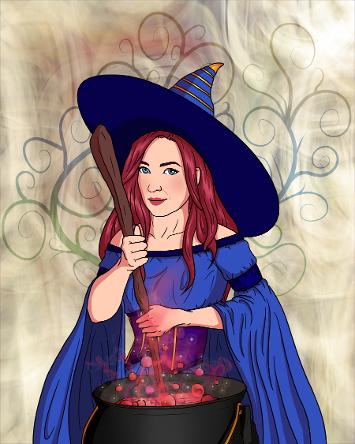 Handcrafted witchcraft supplies and hand blended perfume oils that you won't find anywhere else. Fully enchanted ritual sage wands for smudging away energy that's not serving you. We offer many unique witchcraft supplies for your rituals all crafted in my studio with positive, loving energy. We offer beautiful healing crystals and stones to help you along the way and gift bag them with their spiritual properties so you'll always know how they will serve you. We take pride in our handmade resin incense and only supply the the best quality for you. Our hand crafted resin incense blends are exclusive to our shop and are enchanted with the correct magical energy before sending your way. We have hand embroidered altar cloths, hand sewn voodoo dolls, cast iron cauldrons, divination tools, mortar and pestle sets and many other occult supplies to help you on your spiritual path. With the new Viking Magic line we've expanded your choices to include Norse Pagan magic. Welcome Vikings! We are happy you are here. Come back often.

Enough of my rambling - get back to shopping here: Metaphysical Shop
FAQ's:
How do I put in the coupon code? On the cart page, under your items there are the words "Have a Promo Code or Gift Card? Redeem Your Code." Click on the Redeem Your Code and the box pops up to add in the coupon codes.

How long does it take to ship an item? Usually I ship within 1-2 business days. The "Made to order" items ship within 3-5 business days. Not including shipping times. Or if I'm taking a vacation, which I will alert you to.

Do you do Spells for people? No. I do not. I sell you the tools and ingredients for your spells. Your magic and outcome is up to you.
Do you do Tarot or Psychic Readings? No. I do not. I do not solicit anyone for any reason either.

*The above cartoon witchy image of me is done by Witchy in Real Life. You can have them do a portrait of you too! Here's their link: https://Witchyinreal.life/drawme
Please read our policies before purchase. Here's a shortened version, for the full version please visit the Disclaimers page.
By law, I am required to say that we make no claims and sell these products only as a Curiosity and that these products are for entertainment purposes only. By purchasing these products you are stating that you are at least 18 years of age, and that you are responsible for yourself, all of your actions and your results. The Magick Cabinet is not responsible for the mishandling of herbs, essential oils, resins, charcoal tablets or any other item we sell. We do not sell results, just the tools of magic. You are responsible for your own energy and outcomes.

Some of our favorite charities that we donate to:
The Trevor Project

thetrevorproject.org
They provide information & support to LGBTQ young people 24/7, all year round. Call, text, or chat with us anytime you need support. If you are thinking about suicide, or feeling lonely, we're here to listen.
Apiary for Practical Support
ApiaryPS.org
They provide transportation, child care and support for women seeking abortions in states where it's illegal. "Practical support exists in other realms of public health and safety – refugee resettlement, trans health care, interpersonal violence, care for people battling cancer… the list goes on."