Subscribe to the new Witchcraft Blog at: themagickcabinet.blogspot.com
from the blog:
Will you do a spell for me?
I'm going to try to lay this out as nicely as I can, here it goes: I hear a version of this question at least 2-3 times a week. The answer is always the same, "No, I cannot do a spell for you. I have no vested interest in your issue, no one does but you. Only you have the correct energy. Only you have the power to preform a spell for yourself. I can help you gather the supplies or give you ideas where to start, but ultimately YOU are the magic."
As I get up on my soap box - This is an issue that comes up a lot and to a real witch it's like nails on a chalkboard. This is what they are actually asking "Do it for me. I don't want to put in the effort. You do it." If you don't want to put in the effort, don't bother. Spell casting is NOT a "do it for me" kind of ritual and the people that will charge you $200 to throw some herbs around a candle and call it a spell are a scam, pure and simple. Just, don't. Instead do some research, grab a book - read it, look up spells on the internet and make them your own, better yet - write a spell - it's not that hard, really. Look up my blog post - Witchcraft on a Budget and get ideas where to look for ingredients for your own spell. There are thousands of witchcraft pages on the internet with free spells and ideas, please use them. Seriously, you have a vested interest in your issue - this is energy - you are energy - you are capable of creating your own spell and the energy you put into creating it will make it a more successful spell than anyone else could conjure.
People, please stop asking witches to do spells for you, it's lazy and frankly rude. - gets off soap box.
If you really don't know where to start - please ask a witch to help you figure out how to do a spell. I'm sure most of us are willing to help you figure it out as long as your willing to actually cast your own spell when were done.
For those of you already doing your own spell work and rituals - Good for you! Carry on. If someone asks - give them knowledge, not a hand out.
That's it for now,
Audra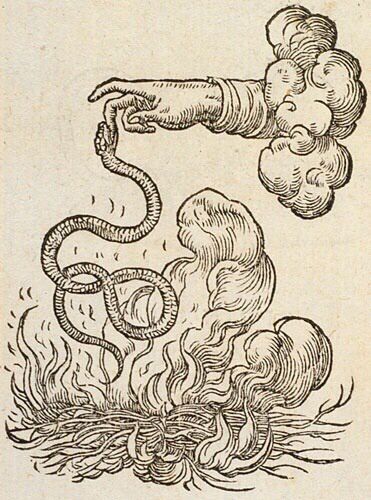 What is The Magick Cabinet all about?
What sets us apart from the 1000's of other metaphysical shops out there? The Magick Cabinet Metaphysical Shop offers hand made Witchcraft and Wicca supplies. I take great care in crafting the herbal blends, resin incense and ritual oils. They are unique to The Magick Cabinet and you won't find more energetic magical supplies. I pride myself on doing things in the old traditional witchcraft ways with high quality products, the freshest ingredients and excellent customer service. I'm a one woman show and appreciate all of you! I enchant each witch crafted item with magical energy for the best possible outcome. I established my metaphysical business online in 2014. Since then there have been thousands of orders and 5 star reviews. Shop for your all witchcraft supplies with confidence. I have found out that I have ancestors from Essex, England and Viking ancestors from Norway and Denmark. Does this make me "special" - No, but I'm embracing the Viking lore and magic and am very excited to be expanding the Viking Magic line. I've been actively practicing eclectic witchcraft for over 3 decades.

NOTE: All of my crystals come with lavender, jasmine and rose petals, not only does it protect and cleanse a crystal on its journey to its new home but it also keeps it charged with the good energy and intentions I send with it on its journey. Lavender is also a good thing to place your crystals into when you aren't using them to keep their energy high and to keep the intentions within them that you have charged them with. If you are allergic to any of them please let me know in the Note section of the cart page and I will leave them out.

I take care to package every item so it's like getting a gift in the mail. I want you to feel special when you receive your magical mail. If your like me, I can't wait to get my treasures, so I ship quickly within 1-3 business days, unless it's a custom order (5-7 business days) or I'm on vacation. The Magick Cabinet is a well respected Metaphysical shop and Apothecary based out of Los Angeles we ship to the US and Canada only as many of our products cannot be shipped to some areas.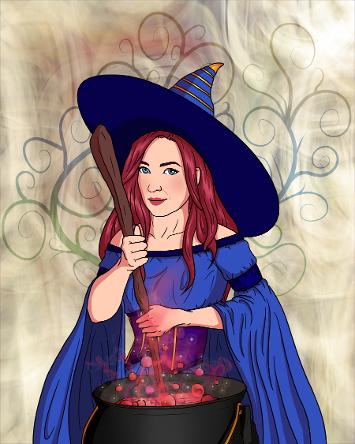 Handcrafted witchcraft supplies and hand blended perfume oils that you won't find anywhere else. Fully enchanted ritual sage wands for smudging away energy that's not serving you. We offer many unique metaphysical supplies for your rituals all crafted in my studio with positive, loving energy. We offer beautiful healing crystals and stones to help you along the way and gift bag them with their spiritual properties so you'll always know how they will serve you. We take pride in our resin incense and only supply the the best quality for you. Our hand crafted resin incense blends are exclusive to our shop and are enchanted with the correct magical intent before sending your way. We have hand embroidered altar cloths, hand sewn voodoo dolls, cast iron cauldrons, divination tools, mortar and pestle sets and many other occult supplies to help you on your spiritual path. We are happy you are here. Come back often. Blessed be.
Enough of my rambling - get back to shopping here: Metaphysical Shop
FAQ's:
How do I put in the coupon code? On the cart page, under your items there are the words "Have a Promo Code or Gift Card? Redeem Your Code." Click on the Redeem Your Code and the box pops up to add in the coupon codes.

How long does it take to ship an item? Usually I ship within 1-2 business days. The "Made to order" items ship within 3-5 business days. Not including shipping times. Or if I'm taking a vacation, which I will alert you to.

Do you do Spells for people? No. I do not. I sell you the tools and ingredients for your spells. Your magic and outcome is up to you.
*The above cartoon witchy image of me is done by Witchy in Real Life. You can have them do a portrait of you too! Here's their link: https://Witchyinreal.life/drawme
Please read our policies before purchase. Here's a shortened version, for the full version please visit the Disclaimers page.
By law, I am required to say that we make no claims and sell these products only as a Curiosity and that these products are for entertainment purposes only. By purchasing these products you are stating that you are at least 18 years of age, and that you are responsible for yourself, all of your actions and your results. The Magick Cabinet is not responsible for the mishandling of herbs, essential oils, resins, charcoal tablets or any other item we sell. We do not sell results, just the tools of magic. You are responsible for your own energy and outcomes.